How to Access Online Assignments
Go to Bedford County Technical Center's website, www.bedfordctc.org.
Click on EXPLORE.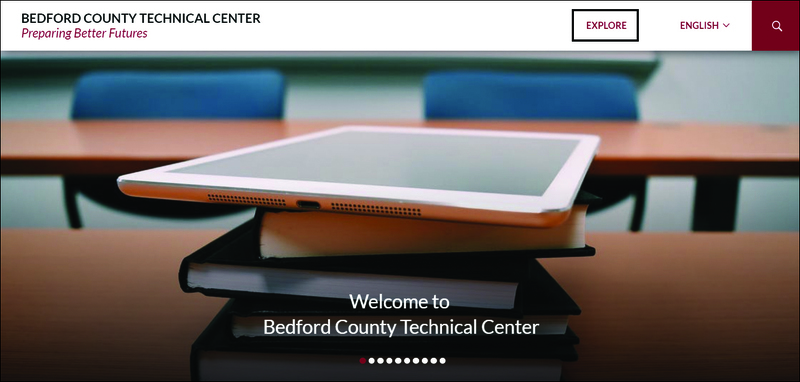 This will take you to the landing page.
Click on TEACHER PAGES in the upper right corner.
This will take you to the Teacher Pages.
Click to select your teacher.
Note: This documentation uses Mr. Dennis Whysong, Welding Instructor, as an example.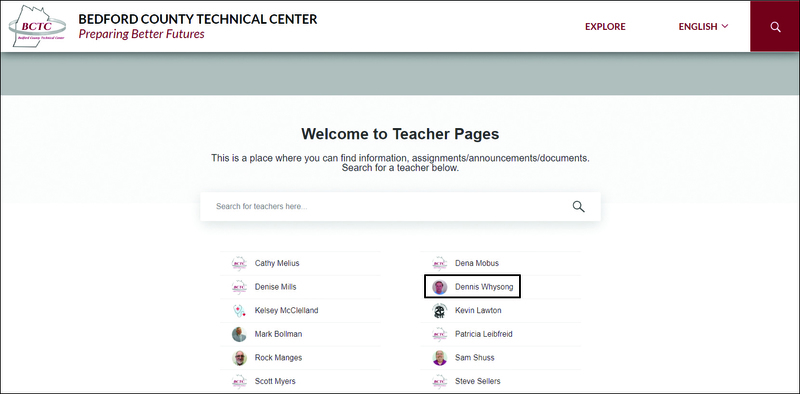 This will take you to your teacher's page.
Click on the name of your class.
Note: This example uses Welding.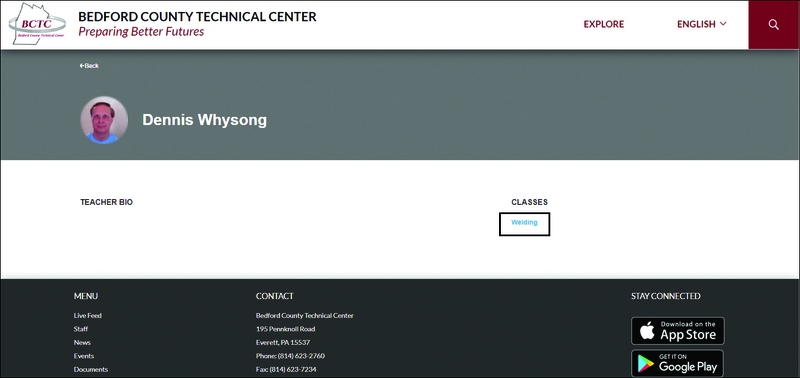 Your page will refresh with a listing of assignments.
Scroll down as you need to and click on the link to access each specific assignment.
The link may be a You Tube video, a PDF file, etc., that your teacher has uploaded.
Follow the instructions for the assignment and return your finished work as per your teacher's instructions.